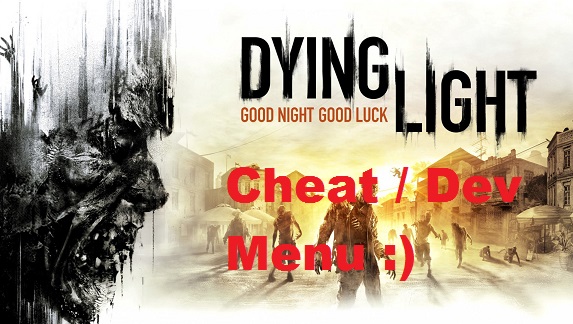 General Information:


Info:

Available for v1.11.2


Engine: Chrome Engine 6
Credits: To a random person who uploaded a very old version. Me for updating it.
Features:
-Mobile Storage
-Quest Manager
-Item Spawner
-2 Cheat Menus
-AI Management
How to install:
Setup Tutorial:
1. Start the setup.
2. Chose your language.
3. Aggree with the license stuff.
4. Install it. If your games folder is not located in "C:\Program Files (x86)\Steam\steamapps\common\Dying Light\DW"... then just select the right folder. Otherwise follow the manual install guide.
Manual installation:
Just drag & drop the "data3.pak" file into ur: "steamapps\common\Dying Light\DW\" folder.
Pro tip: Your games folder.
Usefull tools:
Winrar
( use winrar to be able opening and replacing the files )
Screenshots: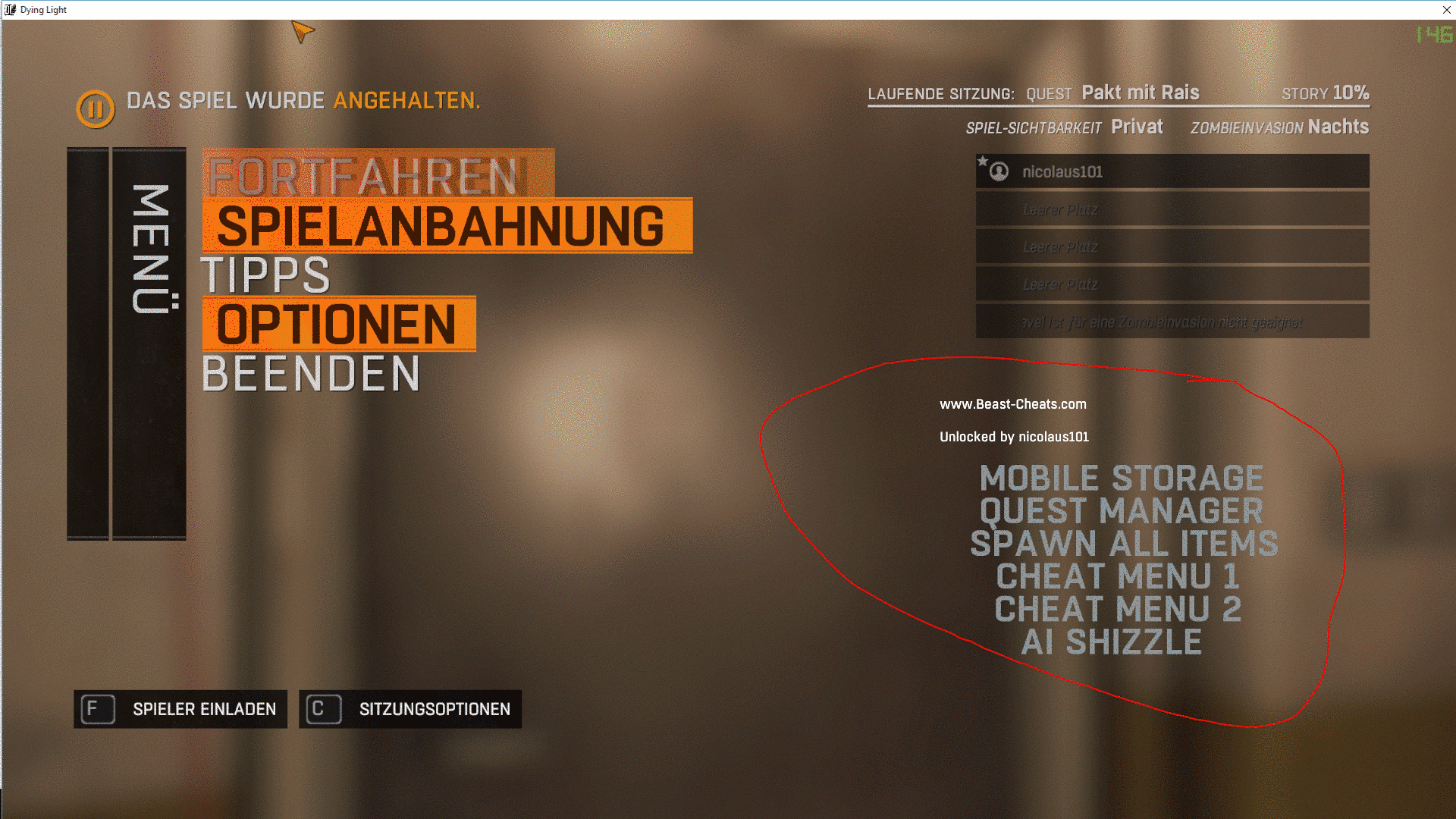 How to install video:
Watch on
youtube.com
Note: I noticed they use VAC now. Be sure you disable it while using this menu.

Download
:
Removed old download link and updated to v1.11.2 ( 02.07.2016 )
In total we got more than 4000 downloads !
We also offer premium cheats for some games ! Check them out!
Have fun,
nicolaus101